Become a Customer Support Agent, Now!

Click Here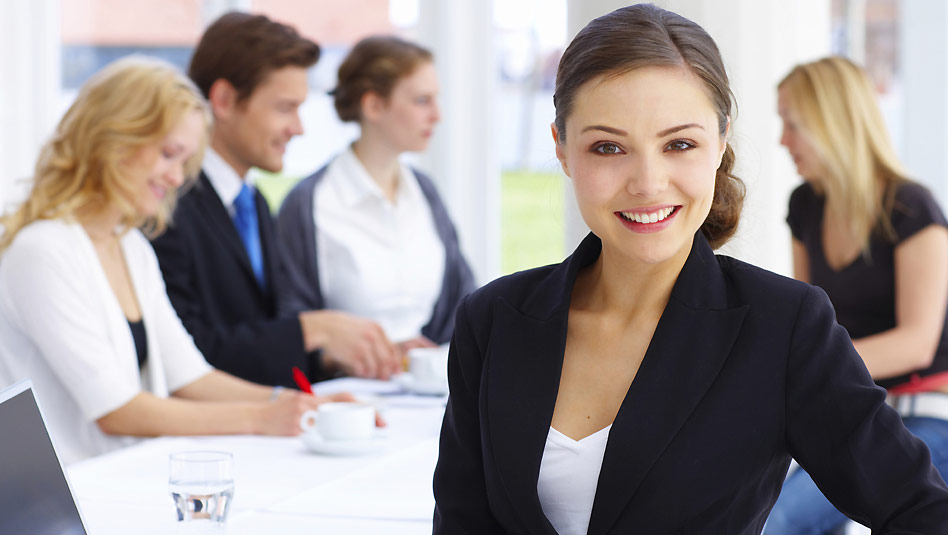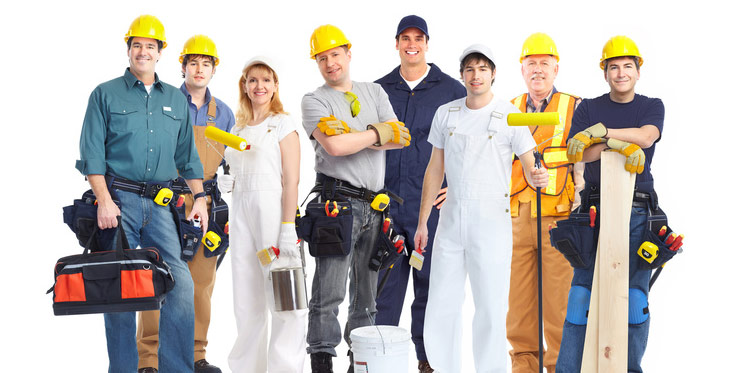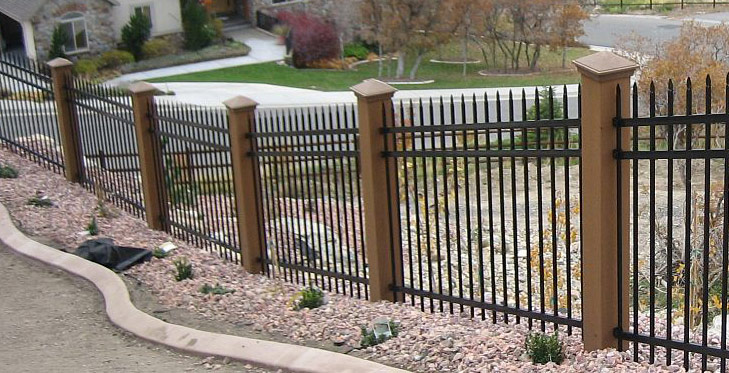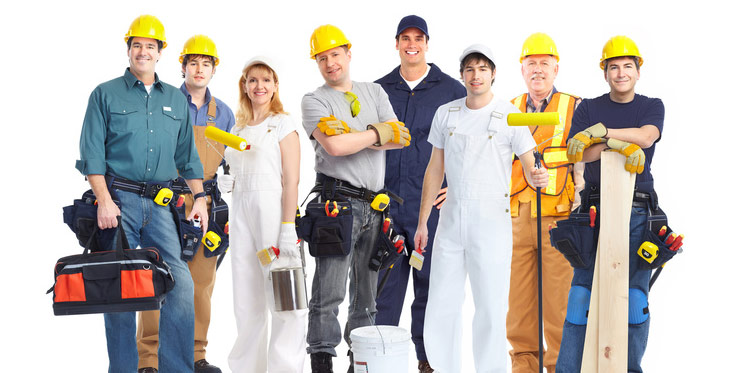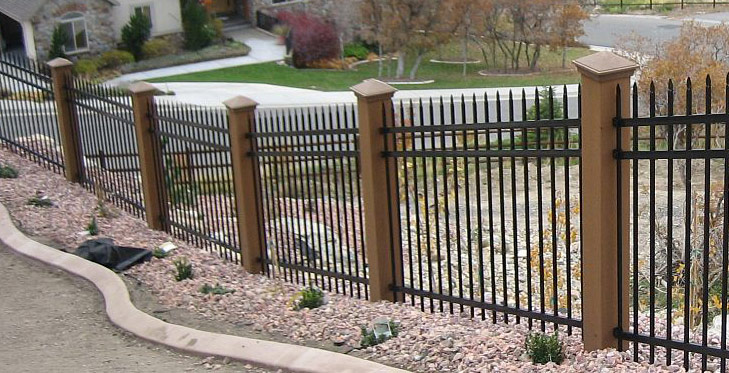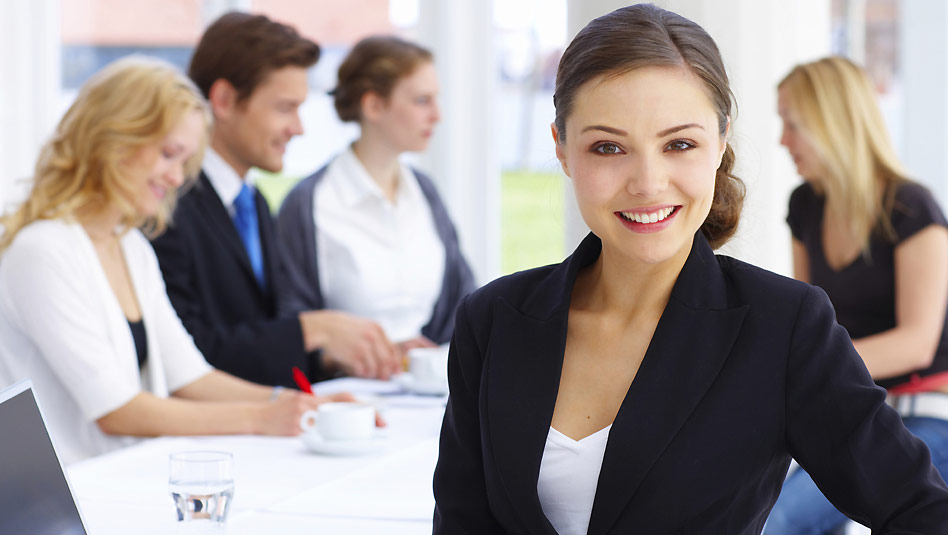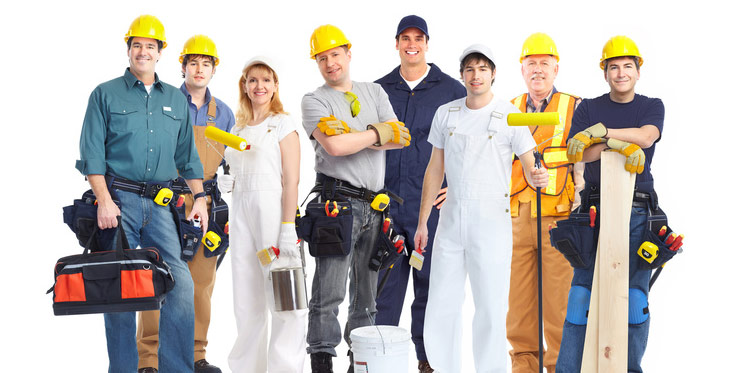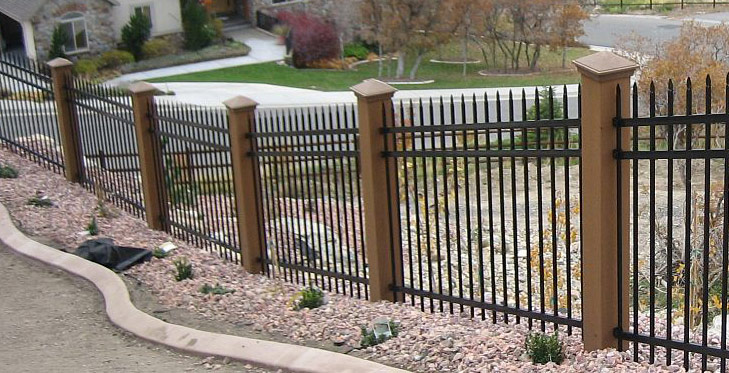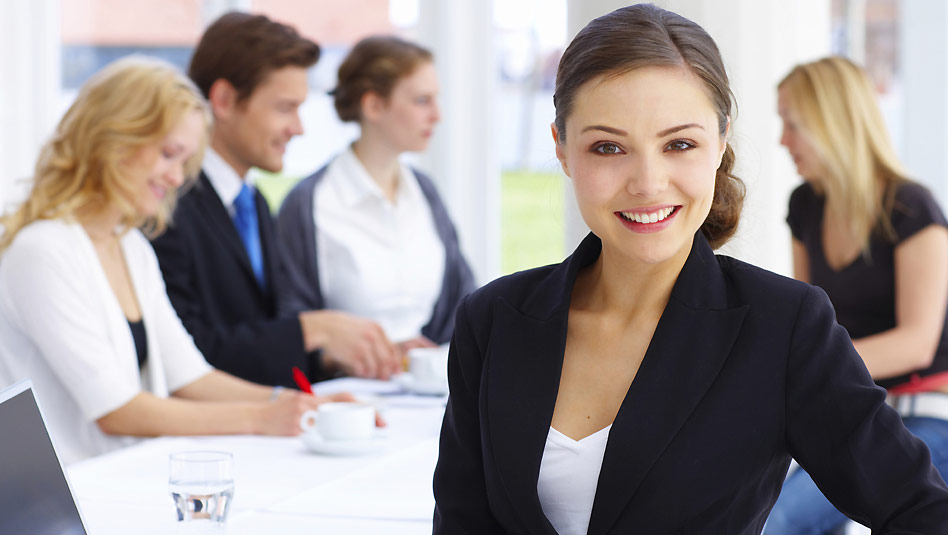 Here's how to Start
Signing up with C.I.R.P. could not be easier. We will gather some basic information from you and you will be given a login and password to check your status via email.

Once we have verified your information and gotten your account created correctly, you will be well on your way to getting started. To select from FREE Resources, Click here now!
Webinars are a great source of information for any organization or business. Select your preference and schedule a session with us. The information is brief and effective. Start Now, start today! Click here now for more information!
After completing steps 1 and 2, you are finished! Once you have registered and receive your Community Service ID Number (CID or CSID), you are well on your way to a successful project. Then C.I.R.P. will guide you along this journey and soon your business or organization will be better than it has even been.

We are putting America "Back to Work" (One "JOB" at a Time). Click here now for more information!
About CIRP
The Program: Community "IMPACT" Resource Program's (C.I.R.P.), Workforce Concept was founded in April 2002. The Program was Officially launched ten (10) years later on July 1, 2012 as a "National Work Force Effort To Put America Back To 'WORK', (One 'JOB' at a time!)" As a way of generating "WORK" for their "LOCAL" Businesses, C.I.R.P. provides "Funding and Resources" for Non-Profit Organizations, Small Business and also for people throughout the nation who are in support of their Communities.
C.I.R.P. provides UNLIMITED "Resource" Contributions to resolve Funding and Resource issues for Non-Profit Organizations and Small Businesses. These Resources Solutions have a positive "IMPACT" on your local "Economies" and improves the "Quality of Life" of every day people like yourself who support their Community and who register Home Improvement Projects that can provide WORK for Small Businesses and Contributions for Non-Profit Organizations located LOCALLY and throughout America!
C.I.R.P. is NOT a Government Affiliated, Tax Supported or an Entitlement Based Program, therefore, we do NOT cater to a certain group of people based on income, gender, race, age, health, credit history, place of origin or other discriminators designed to count you out. We're a Funding and Resource Agency, Privately Owned and Operated. C.I R.P is designed to be a "Community Service Workforce Development Program designed to put America back to WORK (One JOB at a time!)" The Funding and Resources we provide to you are produced are for everyone with Projects, that can produce WORK for Contractors or Small Businesses in your local areas.
The C.I.R.P. Foundational Concept: "Funding In The NEW ECONOMY Make Easy!"
The C.I.R.P. National Program Theme: "Funding Programs, that Put America Back To WORK! (One JOB at a time!)"
About the Founder
The Founder: Mr. Christopher Mitchell is the Founder and Administrator, of the Community "IMPACT" Resource Program (C.I.R.P.). Mr. Mitchell is a International Business Leader and Entrepreneur. He's a former US Army Chief Warrant Officer, Airborne RANGER, Master Rated Jumpmaster, and is now a Highly Decorated "Disabled Combat Veteran." He spent 16 concecutive years stationed at Fort Bragg, North Carolina (Home of the Airborne) and serving in the Headquarters elements of the worlds most "Elite Military Forces". Some of his duty assignments include, but are not limited to, the 2nd Brigade Headquarters of the 82nd Airborne Division, during the Persian Gulf War, Headquarters, 50th Signal Battalion (Forced Entry) Airborne, Headquarters of the Special Operations Support Command (Airborne) and the Headquarters of the 3/3rd Special Forces Group (Airborne), Fort Bragg, North Carolina. Mr. Mitchell's service also includes "hazardous duty" protecting the South "DMZ" (boarder of North and South Korea) in the Country of Korea.
The Team Effort:
Mr. Mitchell knew that he had produced a Workforce Development Program much larger than he initially imagined possible. He knew that he had started a
"WORKFORCE DEVELOPMENT EFFORT"
that he could not finish alone. It was a "National Expansion Project" that would
"Put America Back To 'Work' (One 'JOB' at a time!)"
Mr. Mitchell briefed his "Business Concept" and "Proven System" to a team of "Highly Motivated, Successful Professional Business Owners" and formed "The C.I.R.P. Management Team."
The C.I.R.P. Management Team is a "Mastermind Team" consisting of five "Like Minded Professionals" combining over 50 years of "Industry Experience" and over 75 years of combined Military Service.
A force that would manage operations extending across America and soon to be, throughout the World! When asked how did he do it, Mr. Mitchell, simply stated that,
"Surrender is NOT a Ranger Word"
and that
"he gives 'God' (Jesus Christ) all of the Glory!"
The Beginning:
Mr. Mitchell grew up
in poverty, under very harsh conditions in a low income family of eight (8)
. His athletic ability earned him the right to go to near by College and he entered the Military right out of College. It all started following his transition from his Military service which led to his inability to find work to care for his family. He had never had for a job before in the Public Sector. Mr Mitchell was
only five (5) months from being eligible for his early retirement
when his Military Career took a turn for the worst and unexpectedly ended. Mr. Mitchell was out of work for the first time in his life and at that time, he was just shy of turning forty (40) years old.
Mission "TOP SECRET": Mr. Mitchell was in a situation that plagues many of our
soldiers and their families who "don't retire, after Honorably serving" our Country
for long periods of time in defense of our Nation's Freedom. The transition normally leaves them and their families alone, on their own, in another type of battlefield, a personal
"War Zone,"
that they weren't trained for and most like Mr. Mitchell, never knew could even exist for them
after giving all they had for the defense of their country.
Like many other soldiers coming out of our Military, Mr. Mitchell not only had to fight for his new identity, he was also fighting for the survival of his family!
At the time, Mr. Mitchell had a one (1) year old baby, a ten (10) year old child and the wife of his youth, that "he promised to take care of" and he was now out of work.
The United States was in the middle of a recession at the time of his transition. With only four months out of the military, Mr. Mitchell was three months behind on his mortgage. One of his cars had been repossessed and he was about to lose his family home.
The Journey:
Mr. Mitchell and his family was in a state of shock, in a world they never knew existed for them. To Mr. Mitchell, trying to find work to take care of his family was like trying to find his way through the
Iraqi desert
once again, but without a compass or a map. Out of desperation, they decided to have a "Yard Sale" to try raise money to stay in their home. However, at the end of the yard sale, they didn't have enough money to meet their obligations. Mr. Mitchell decided to opened their garage and started pulling things out to make more money. After everything worth value to was gone, they still didn't have enough money to save their home. So while people were still coming, Mr. Mitchell "drew a line in the sand" and made the ultimate decision to open their home and started selling their life sustaining personal items. He new that if they did not come up with the money, "this battle would be over" and his family would be "Homeless" in a matter of days. Mr Mitchell, is a man of Faith and follower of Jesus Christ. As stated above, he is also an Airborne Ranger, "Gulf War Combat Veteran" of the 82nd Airborne Division and he served many years in the Special Forces Units. He personally knows the meaning of "Draw a line in the sand". He also knows that
"with GOD, all things are possible to those who believe"
and that
"Surrender"
is NOT a
Ranger word!
By the end of that dreadful day, Mr. Mitchell and his wife had sold everything they owned that had any value including, truck, right out of his yard. However,
"when the smoked cleared"
at the end of that dark day, they had enough money to save their home. "Mr. Mitchell knew they had WON this battle" , but the challenges ahead for him and his family was nothing that they could have ever imagined.
For the next year Mr. Mitchell went without work
. They were now surviving on his wife's income and the small amount of unemployment that he later found out he was eligible to receive. Like so many others, he believed the obvious, that there was no work for him to find, due to the recession.
As in the case of many returning Military Service members, Mr. Mitchell, at that time, lacked the ability to immediately convert over the Job Skills that he had learned from Military to the "Civilian World" however, he never lost his faith in God, he never stopped looking for ways to win this new battle of survival he and his family was now facing.
Fulfilling Purpose: "And then one day" One idea changed his entire outlook on the availability of work. "Mr. Mitchell discovered, that all of the work he needed, was there all of the time, but like millions of others, he just didn't see it." Mr. Mitchell took his idea, developed a Business Plan and put his plan into action! Using his new "Innovative and Disruptive Business Model" he not only was he able to work his way off the "unemployment line," and stabilize of his family income, he was also able to establish programs that created JOBS for many other people and provided WORK for Businesses throughout his community.
In 2008,
after witnessing his mother's brutle battle with Cancer
and shortly following her untimely death at the early age of 62 years old,
Mr. Mitchell's compassion to help others through their strugles and pains of life, deepend beyond measure.
He came to understand that the real meaning behind his own life strugles and all that he had to overcome, was to be sensitive what others are going through and show them ways to overcome too! By early 2009 he responded to the tough times of our Nations Economy and launched a
"National Work Force Development Program" to "Put America back to WORK, (One JOB at a time!)
" He started a
"WORKFORCE DEVELOPMENT EFFORT"
that would include, but not be limited to the development of Funding and Resources Programs that would:
provide funding Non-Profit Organizations and For-Profit Small Businesses
provide funding for WORK Projects that will improve "Quality of life" for people from all walks of life
provide WORK for Small Businesses
create JOBS in LOCAL Communities and throughout America
provide Home Based Business Opportunities for people who are home-bound, out of work or just would like the freedom to work from home or abroad
positively "IMPACT" local Economies across America
provide Community Service opportunities and more Experence: Mr. Mitchell has earned his Bachelor's Degree in Applied Science and Technology and is considered a "Subject Matter Expert" in the areas of WORKFORCE Development and World Logistics. He Volunteers his time serving as an Advisor on several local area and State level Executive Councils and Boards of Directors that impact WORKFORCE Development, Human needs and Relations. He has 18 years of Military Experience and Training in areas that include but are not limited to; Logistics, Technology, Resource Management, Team Building and Leadership. He has over 30 years of Hands-on Industry Experience and Business Development. Mr. Mitchell and the C.I.R.P. Management Team have a proven track record of Success. The Community "IMPACT" Resource Program's, "Funding In The New Economy Made Easy!" concept, is a proven system and driven by a team of Professionals that have exactly what it takes to effectively "Put America Back To WORK! (One 'JOB' at a time!)" The Conclusion: To join this "National Work Force Effort to Put America back to WORK! (One JOB at a time!)" Simply Create your FREE Account Today and Earn Points for doing "Community Service". These Points can be used to get your Home Improvement Projects completed at "ZERO Cost" to you. We Guarnentee it! Click here now for more information! Register for your FREE "Community Service ID# (CID#)" and improve your lifestyle by helping others improve theirs. Get involved and help "IMPACT" your local Community today! We need your help to "Put America back to WORK! (One JOB at a time!)"

Click here to Get Started NOW!

God Bless you, your family and God bless America!